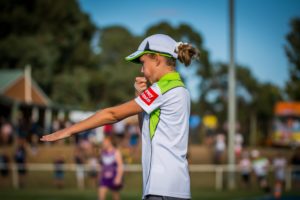 GTA  2023/24 Summer Competition registrations are now open.
Competition start dates:
Open Men/Women: Monday 9th October 2023
Juniors:  Tuesday 10th October 2023
Mixed: Wednesday 11th October 2023
REMINDER
ALL REFEREES IN THE SENIOR COMPETITION ON A MONDAY OR WEDNESDAY NIGHT MUST BE  16 YEARS OLD OR OVER   BY THE 31ST DECEMBER 2023.
All teams are required to have a nominated badged referee.
Plus a badged referee / player from within the team to fulfil referee duties if nominated referee is unavailable.
A Level one referees course will be held before the  start of the competition.  Time & date to be confirmed.
Venue: Griffith North Public School
Time:  tbc
For all other information please contact Director of Referees:  Connor Lynch