Player Registration
If your team contact has already registered your team, and you are a player who needs to register into it
Team Registration
If you are a team contact, looking to register a team into our competition
JUNIOR REPRESENTATIVE COACH NOMINATION INFORMATION
Griffith Touch Football Association is calling for nominations for coaching staff to be involved in our Junior Representative teams for 2022/23.
We are looking for coaches, assistant coaches and managers for U10 to U18 boys' and girls' teams.
All coaches must be accredited (or willing to become accredited) before the carnival.  Foundation (Level 1) for Under 10, 12 & 14 age divisions.  Talent (Level 2) for Under 16 & 18 age divisions.
You're not accredited? GTA will assist you in getting all the required coaching accreditation and help you become a great touch coach.
All queries about coaching staff positions can be directed to Don Barbaro  0427 690406.
NOMINATIONS CLOSE THURSDAY 8TH SEPTEMBER 2022.
GTA COACH APPLICATION FORM 2022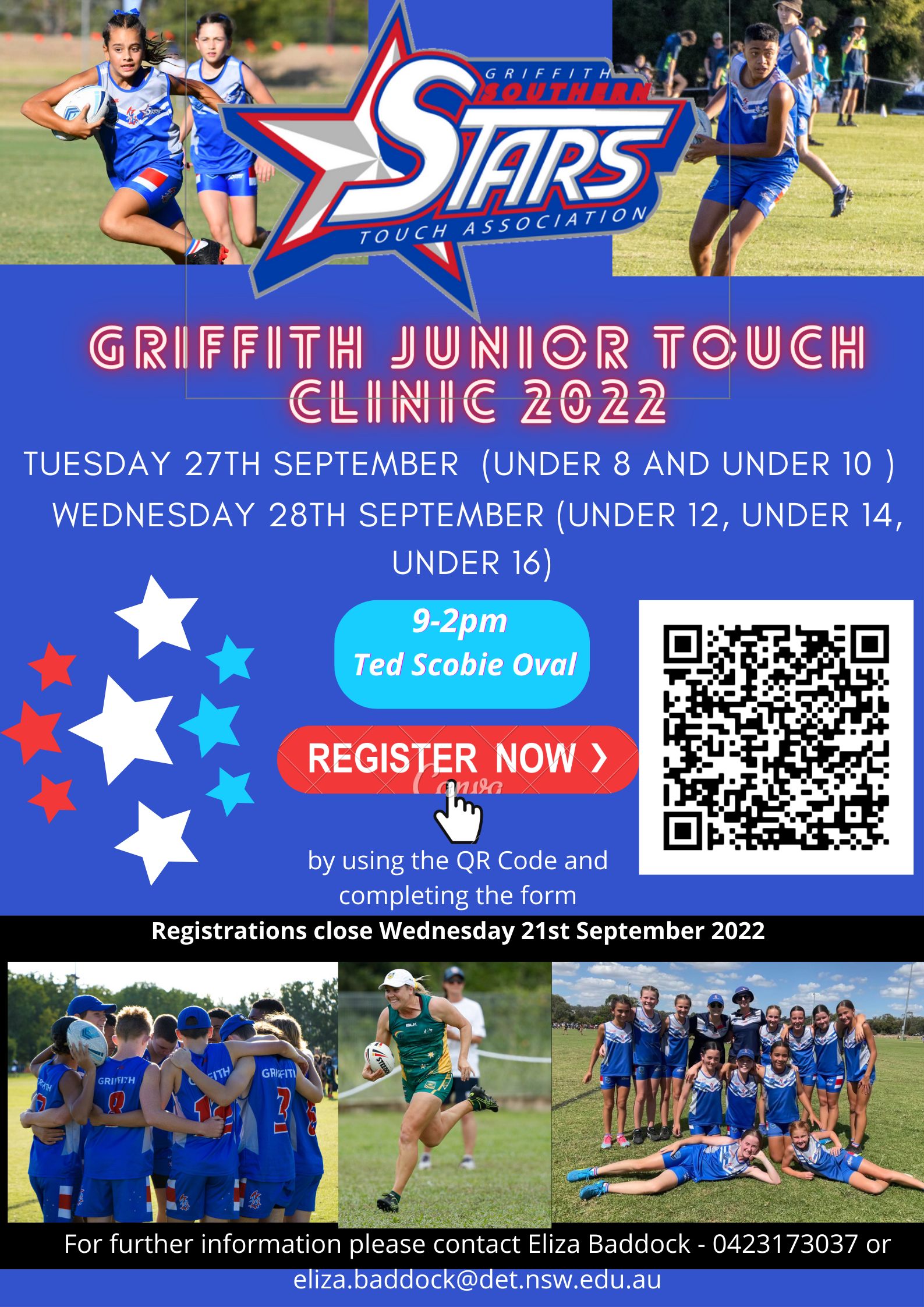 Space for local Association Sponsor
Add text for your Sponsor message or offer here. Better yet, create custom artwork using the instructions on the Support Website and upload as a new section here. You can add multiple sponsor messages should you wish.
Get Involved
Register to our competition using MYSIDELINE and search for our name, location or postcode
Season 2, 2020 Taps Off In